About Us
| | |
| --- | --- |
| Brand | zaokang |
| Number of Employees | 101-200 People |
| Annual sales | US$2 Million - US$5 Million |
| Established in | 1999 |

The existing asset of Zaokang Gojiberry INC. is 270 million RMB. It is currently one of the largest enterprises in the industry that integrates planting, research&development, processing and marketing. As a key leading enterprise in industrialized countries, the company has passed ISO9001:2008 quality management system certification, ISO22000:2005 food safety management system certification, and HACCP system certification, and has obtained the right to self-export operations.
The company actively promotes technological innovation, expands the field of processing in depth, independently researches and develops three invention patents for liquid helium ,neodymium concentrated juice and cured Gojiberry. Establish four processing line:
(1) An production capacity of 20000 bottles of liquid goji pure everyday.
(2) An annual production capacity of 800 tons of gojiberry juice production line.
(3) An annual 2,000 tons of dried goji berry processing line.
(4) An annual 200 tons of FD gojiberry processing line.
Controls and Quality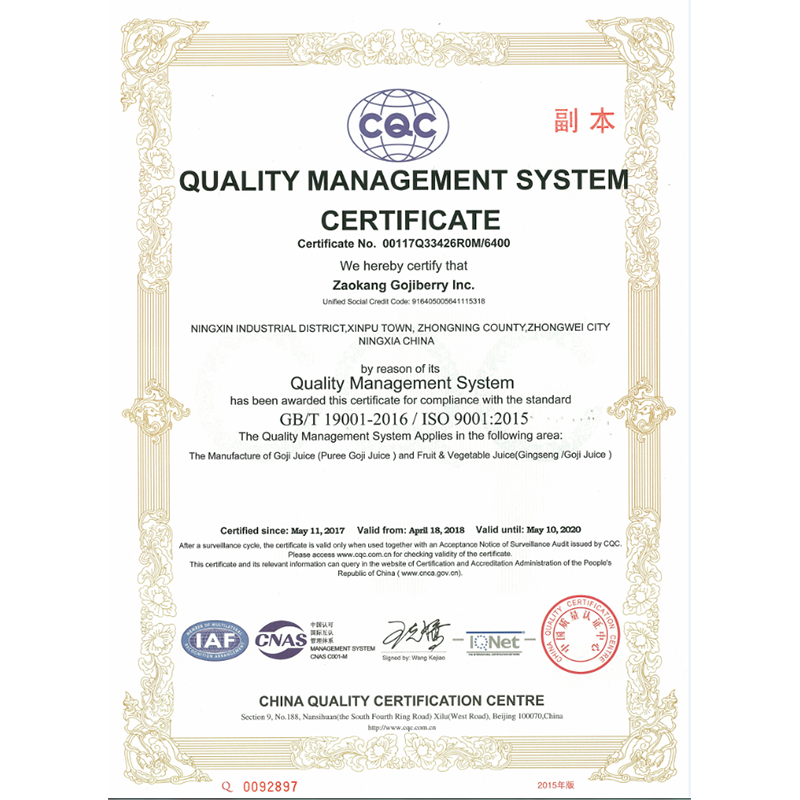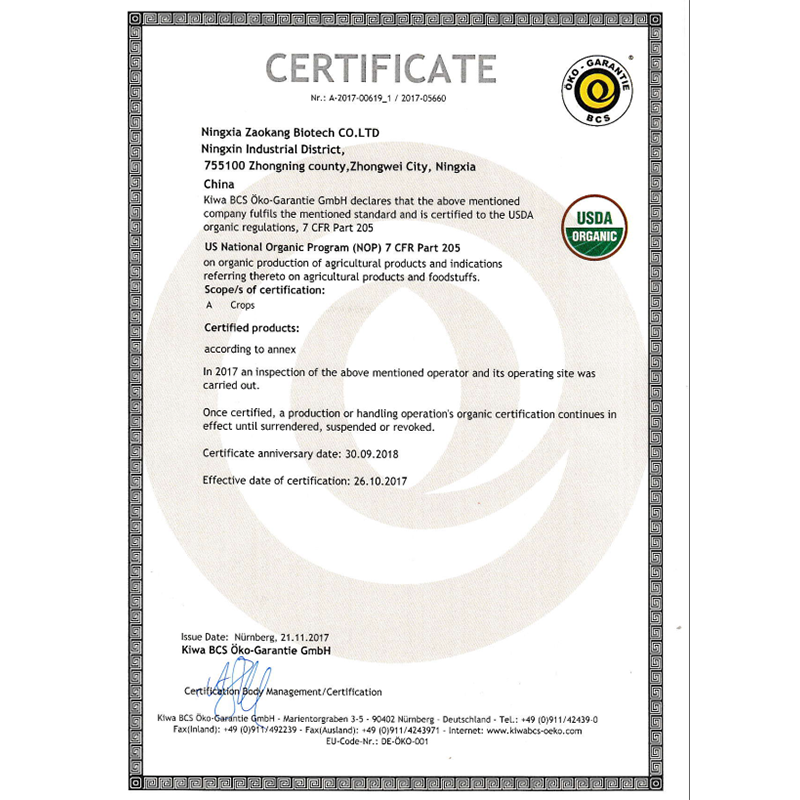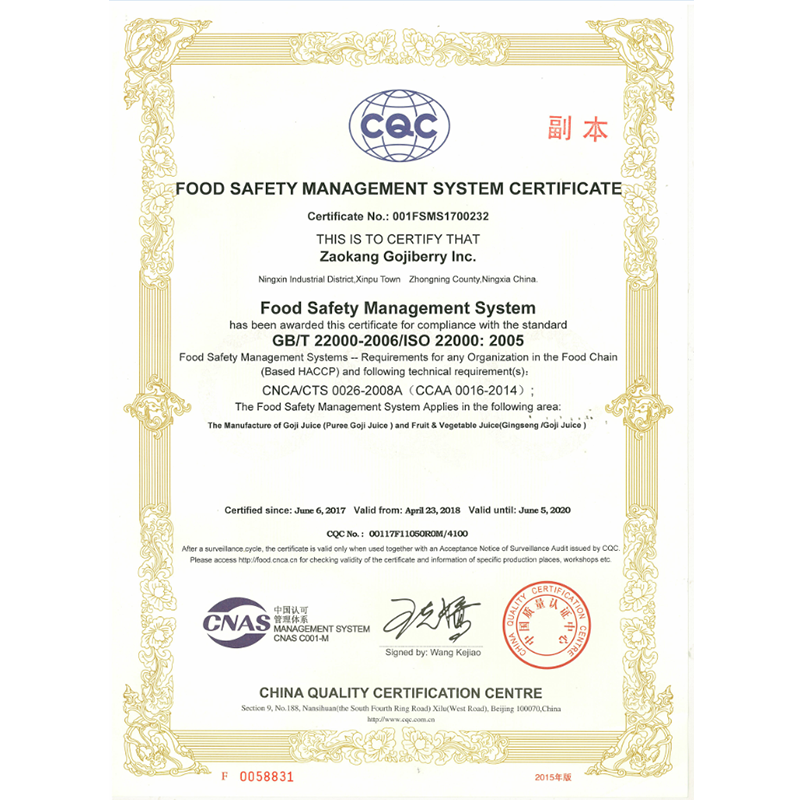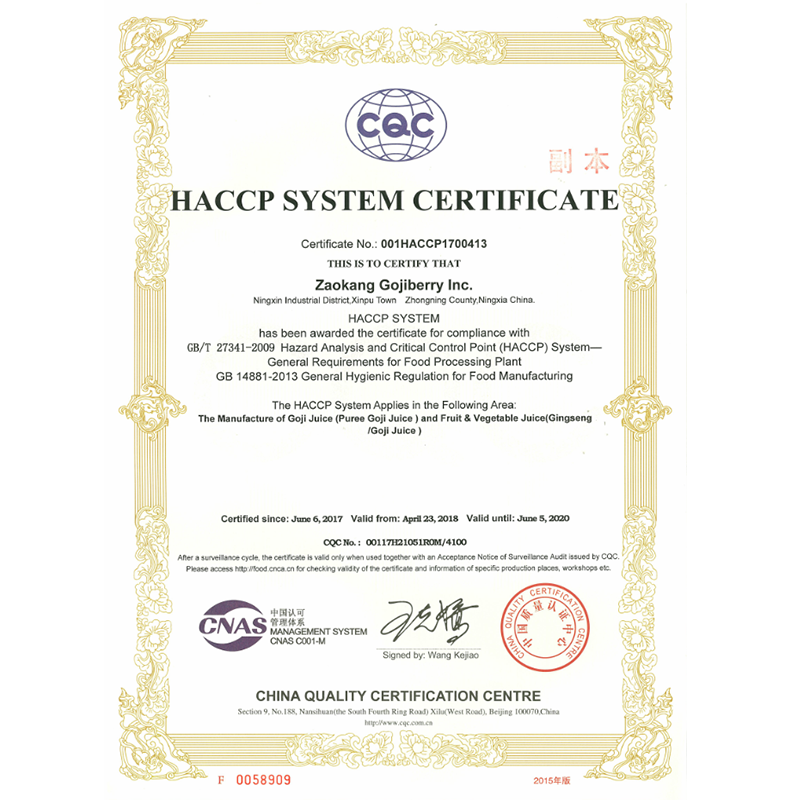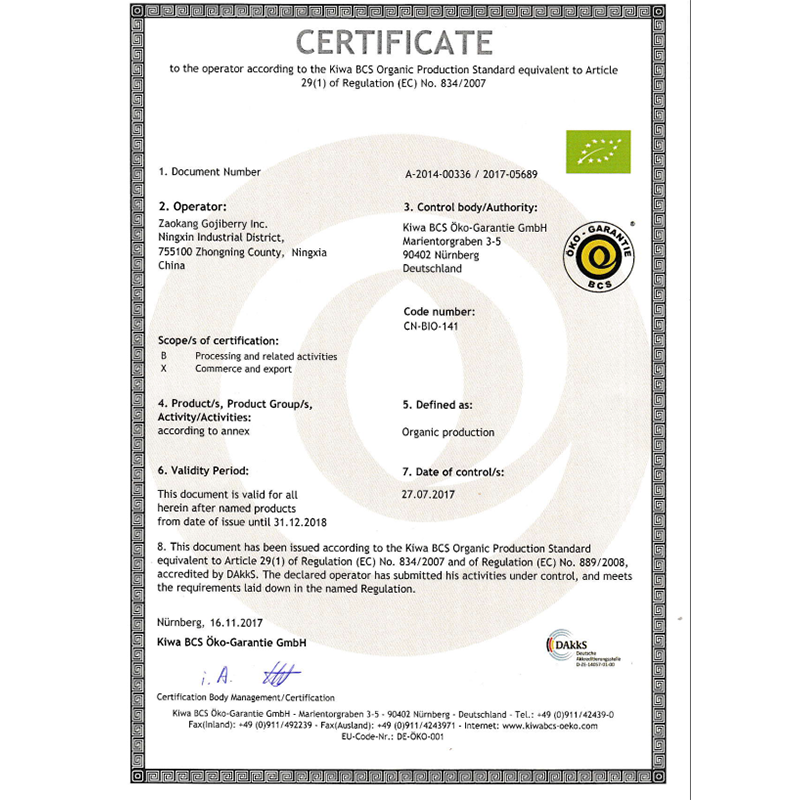 Production Line
By Adopting the whole industry chain model ,Zaokang have achieved quality assurance from the source to the tip of the tongue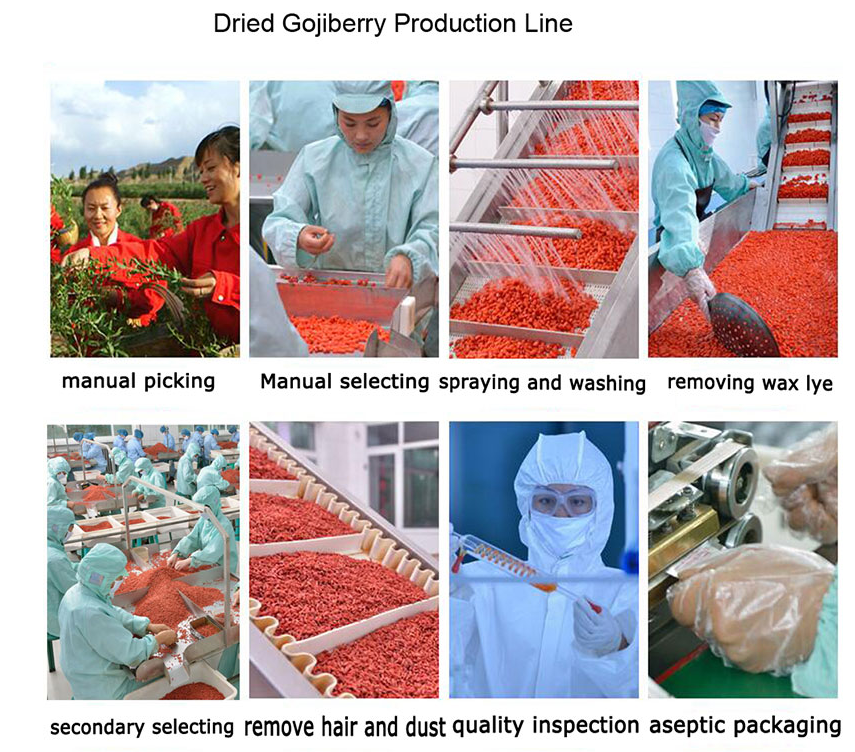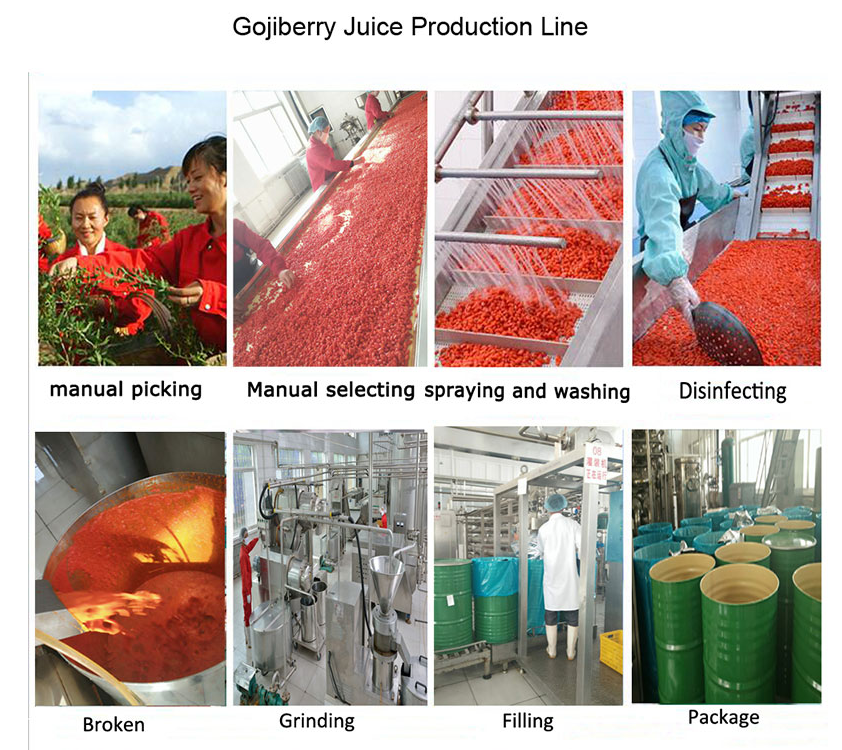 Core Patent Technology of Zaokang
Fresh Goji Frozen and Fresh-Keeping Technology, Air Dried Goji Processing Technology,Freeze Dried Goji Technology, Goji Wine Technology, 100% FD Goji Powder Technology, Gojiberry Juice Technology, Clear goji juice Manufacturing technology.
Controls and Quality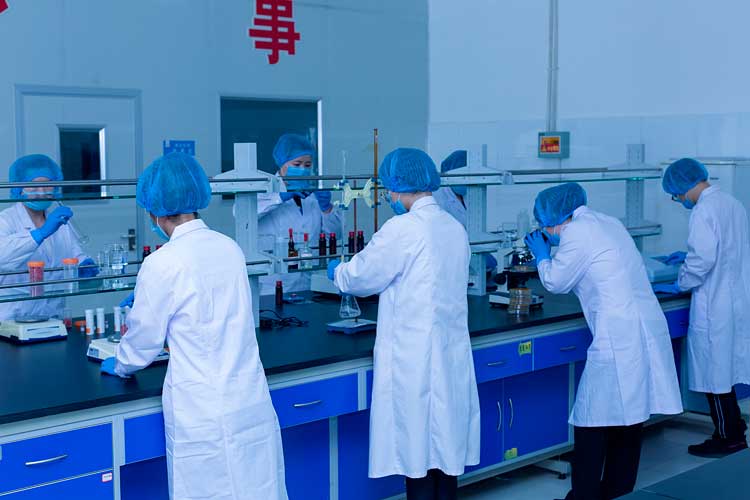 (1)Index test
Not only meticulous, but also more responsibility!
(2)Strict inspection
Guarantee the quality of every goji berry!
(3)Zaokang Quality Inspection Center is responsible for the quality inspection and monitoring of each series of products. It is inspected according to national standards, and does not miss any process and operation process that does not meet the requirements, ensuring that each process meets the operational specifications!
(4)Zaokang professional testing personnel strictly control of goji berry from raw materials to semi-finished products and finished products. Carry out sensory, physical and chemical, microbiological and other project testing according to the implementation standards of each series of products to ensure that every goji berry and each bottle of the products complies with the product standards !