Fashion and light maintenance brand--Endurance code
15-02-2023
At the beginning of 2023, in this new year that is gradually coming out of the haze of the epidemic, Zaokang Gojiberry Co., Ltd. has launched a long-awaited, daily nutritional diet that focuses on young people today.
Supplementary fashion and light maintenance brand - Endurance Password.
Endurance Code, adhering to Zaokang's concept of "natural nutrition opens natural health"
Guide, adhere to "pure fruit and pure principle" and "law of body and mind", in the in-depth understanding of young
On the basis of people's experience needs, create a space that meets the rhythm of life and aesthetics of young people
Preferred quality product.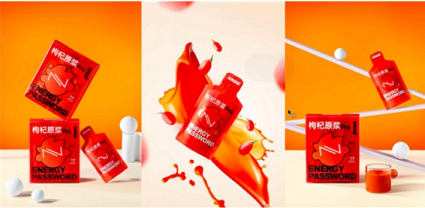 Explore the development of the industry and gain insight into the "health care needs of young people"
As a leading enterprise deeply cultivating the development of Zhongning wolfberry industry, it has developed from 1999 to
Today, Zaokang has formed a basic ecological circle from planting and processing to production and sales. Since the establishment of the company, Zaokang has always adhered to product innovation as the core, and constantly
Deepen the cooperative research and development with scientific research units to explore the infinite possibilities of efficient utilization of wolfberry
able. Inheriting the tradition, researching and developing new products, and innovating experience, Zaokang is committed to becoming an industry
National brands with influence, appeal and driving force in the industry, showing the charm of Chinese brands.