Morchella genus Morchella
24-05-2023
Morchella esculenta (scientific name: Morchella esculenta (L.) Pers. ) is a fungus of the Morchella family and the genus Morchella. The cap is nearly spherical, oval to elliptical, up to 10 cm high, with a blunt top and a surface. Morel-like pits. Pit indeterminate Eggshell color to light yellowish brown, ribbed color is lighter, stalk is nearly cylindrical, nearly white, hollow, cylindrical, spores are oblong, colorless, the top of the lateral filaments is enlarged, light in body, crisp in quality.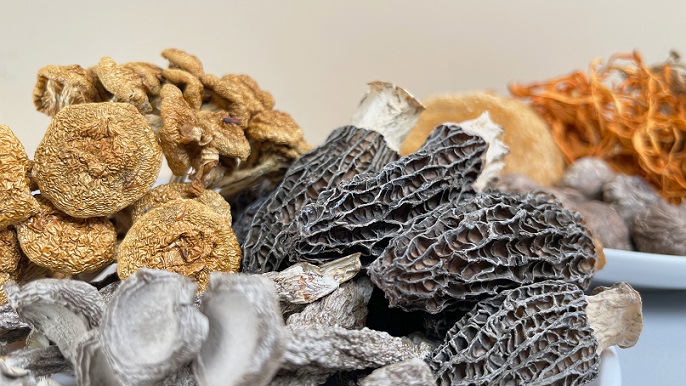 Morchella is distributed all over the world, among which it is widely distributed in France, Germany, the United States, India, and China, followed by sporadic distribution in Russia, Sweden, Mexico, Spain, Czechoslovakia, and parts of Pakistan. Morchella is widely distributed in China, from the three northeastern provinces in the north, to Guangdong, Fujian, and Taiwan in the south, to Shandong in the east, and to Xinjiang, Tibet, Ningxia, and Guizhou in the west, a total of 28 provinces, municipalities, and autonomous regions. Morchella mostly grows on the humus layer of broad-leaved forest or mixed coniferous and broad-leaved forest. It mainly grows in sandy loam rich in humus or cinnamon and brown soil. Morel mushrooms are more likely to bloom in the woodland after fire.
Morchella is a fungus with both food and medicine. It has a unique fragrance, rich nutrition, and is rich in various amino acids and organic germanium needed by the human body. It has been used as a high-level supplement for human nutrition in Europe and the United States.