Boxed Seabuckthorn Wolfberry Juice
ZAOKANG

China

According to Customer Requirements

3000 tons Per Year
It can be drink directly or used as raw materials for beverage! More easy absorbed by old people.Pure natural green food, no additives.
1.It can be used as the raw material of health care products.
2.It can be used as a raw material in the field of beverage.
3.Goji cake. Pouring our goji berry juice into the flour, stir well, knead into a dough,put it in the oven,then you can make a unique flavor goji berry cake. It tastes sweet and good enough.The cake was permeated with the fragrance of goji berries.
4.Salad ingredients. When you are making the salad, you can add a layer of goji berry juice on top.
Compared with dried fruits, fresh fruits have the advantages of being clean, hygienic and free of sulfur fumigation. We use fresh Goji Berry fruits from our own organic base as raw materials.The process from fresh fruit picking to crushing is completed within 6 hours, maximizing the retention of the nutrients in the fresh Gojiberry?fruit.
Sea buckthorn juice is very rich in vitamin C, which helps to enhance the body's immune function, drink it can activate blood pressure, reduce cholesterol, alleviate angina attacks, and prevent coronary arteriosclerotic heart disease has obvious effects. Drink this juice often, reduce diseases, strengthen the body, and prolong life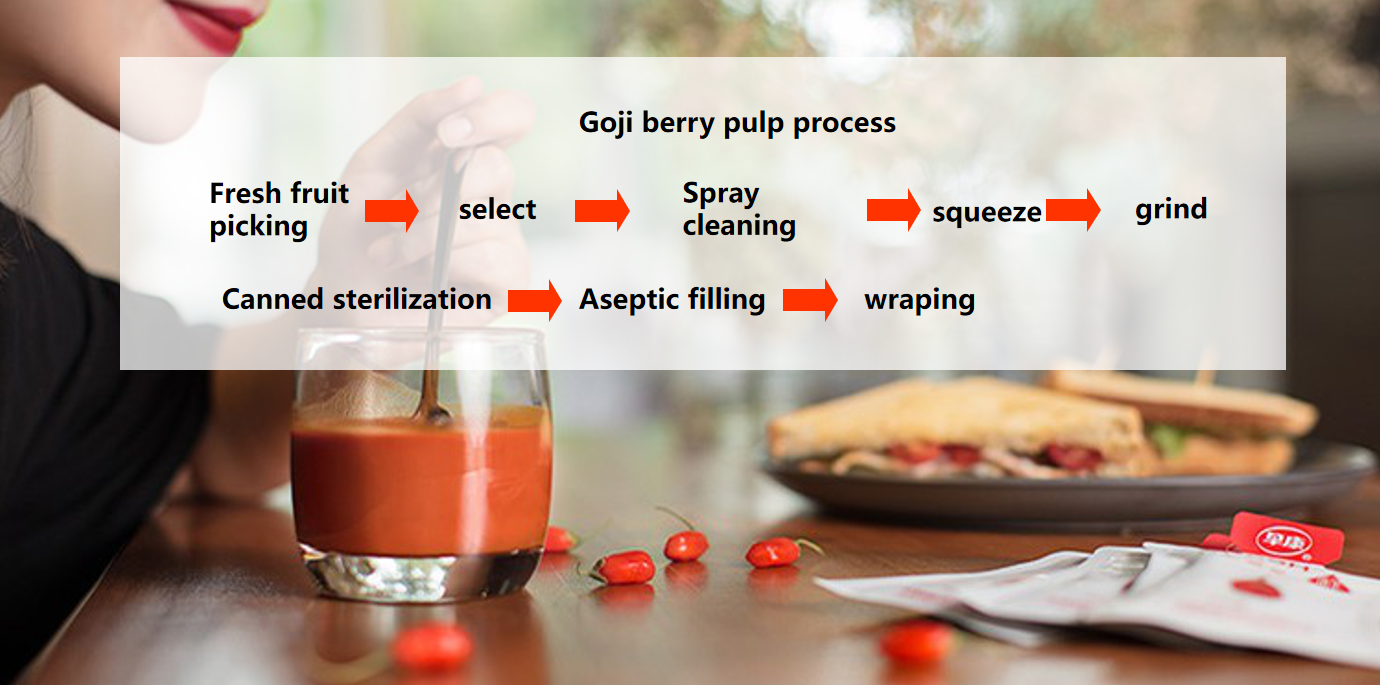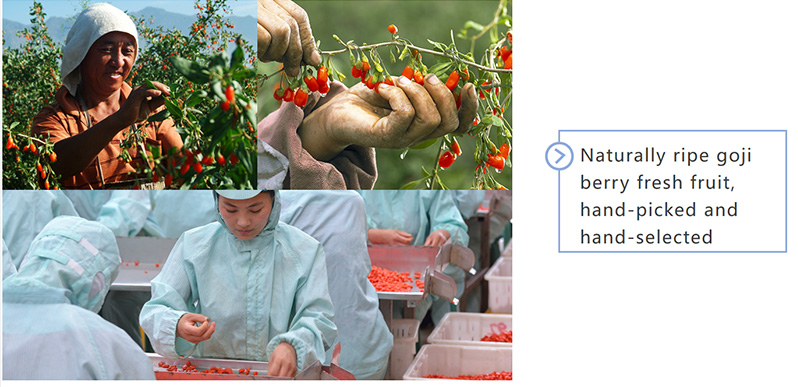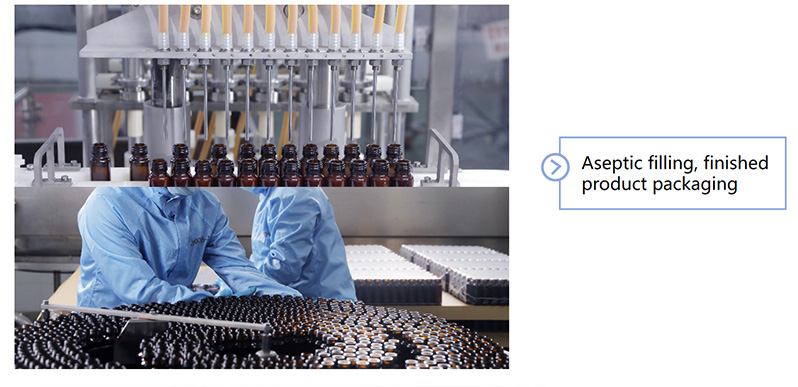 ZAOKANG GOJIBERRY INC. establish in 1999 with registered capital of 64 million yuan, Located in Zhongning County, Zhongwei City, Ningxia, China. Our company is one of the largest enterprises in Gojiberry industry in China, which integrates planting, research and development , processing and sales. It is also the national key leading enterprise in agricultural industrialization.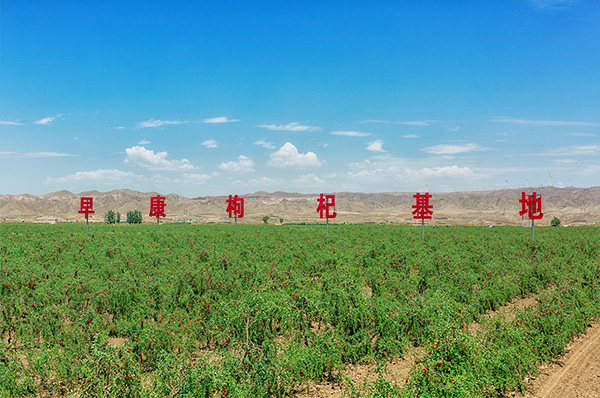 The total number of employees in the company is 170. About 120 in the plant and 50 in the office.We have our own gojiberry planting base of 4200 mu. The company has passed ISO 9001 quality management system; ISO22000 food safety management system ; HACCP system certification; BRC food safety global standard certification; Kosher certification; obtained BCS organic certification for the United States, the European Union.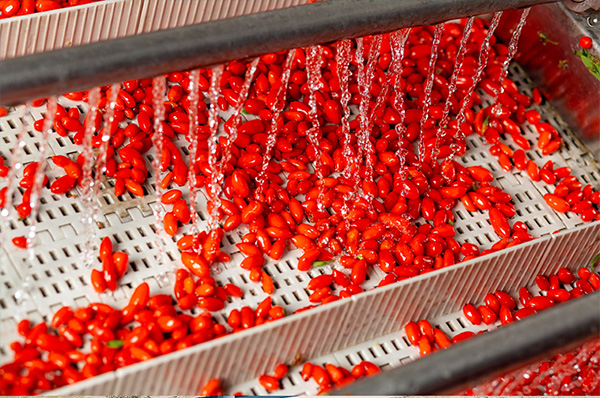 The company mainly specializes in the production of gojiberry puree juice, freeze dried gojiberry, dried gojiberry and other relevant gojiberry products. The annual production capacity of our company is 5000 tons of pure gojiberry juice, 1000 tons of freeze dried gojiberry, and 6000 tons of dried gojiberry fruit.
Our products are exported to Europe, America, Southeast Asia, Middle east and Japan, South Korea and other countries and regions,which have a good reputation in domestic and abroad. Our company can provide customers with OEM and ODM services.
We hope to provide every consumer with healthy and safe food and spread the concept of nutrition and health.
The company controls the quality of gojiberry from the source and builds its own high-quality gojiberry planting base. We hope to create a brand enterprise for the whole industry chain of gojiberry processing.We focus on the brand strategy of "only making good Chinese gojiberry".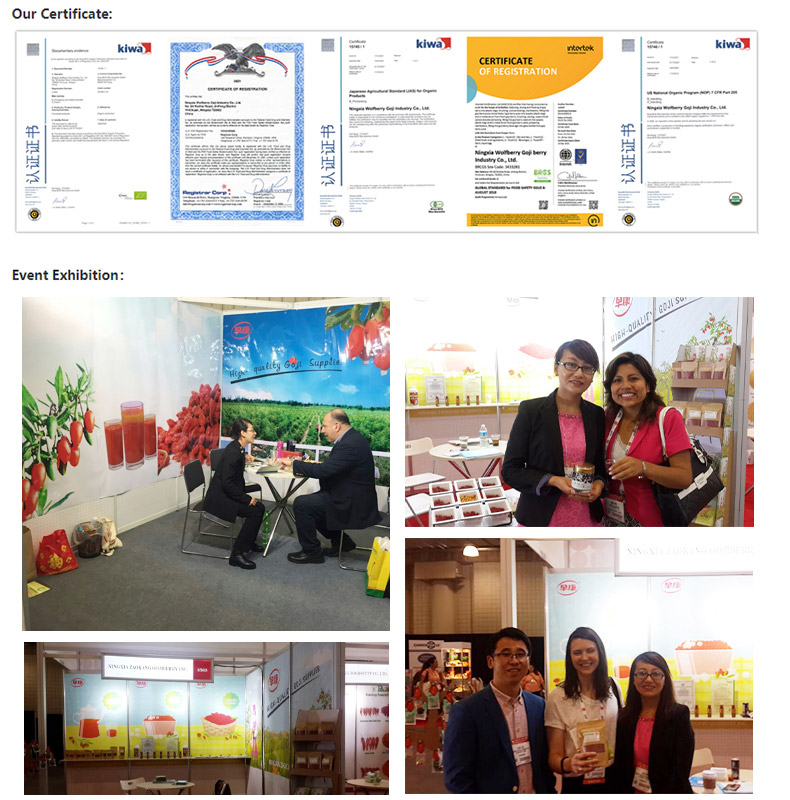 Our Market: