Conventional Goji Powder Freeze Dried
ZAOKANG

China

According to Customer Requirements

3000 Tons Per Year
Spray dried goji powder is made from organic goji juice,which is processed by high pressure homogenization and instantaneous sterilization .it can be used in water soluable drinks or used as raw materials for health good and drinks.
Advantages of spray dried goji powder:
1. The volume influences positively and the solubility in water increases
2. It is a relatively simple and short process
3. Drying by spray drying is cheaper than freeze drying, so spray dried products are cheaper than freeze dried products
4. A spray dryer has a much larger capacity than a freeze dryer.
Spray Dried Goji Powder Application:
1. Applied in food field, it is added into kinds of beverage, liquor and foods as functional food additive.
2. Applied in health product field, it is widely added into various kinds of health products to prevent chronic diseases or relief symptom of climacteric syndrome.
3. Applied in cosmetics field, it is widely added into the cosmetics with the function of delaying aging and compacting skin, thus make skin much smooth and delicate.
4. Applied in pharmaceutical field, it is widely added into the medicine which can be used in treating chronic diseases such as cardio-cerebrovascular disease, kidney disease, diabetes mellitus.
ZAOKANG GOJIBERRY INC. establish in 1999 with registered capital of 64 million yuan, Located in Zhongning County, Zhongwei City, Ningxia, China. Our company is one of the largest enterprises in Gojiberry industry in China, which integrates planting, research and development , processing and sales. It is also the national key leading enterprise in agricultural industrialization.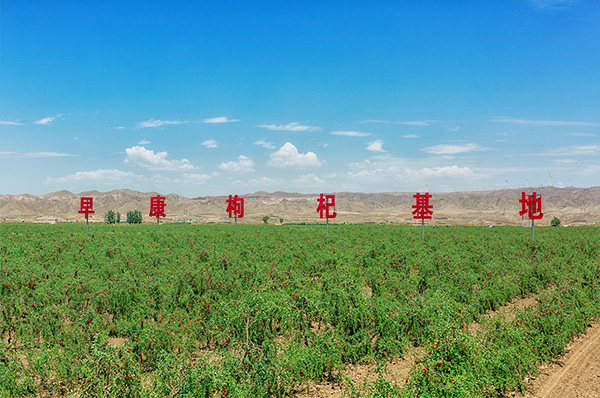 The total number of employees in the company is 170. About 120 in the plant and 50 in the office.We have our own gojiberry planting base of 4200 mu. The company has passed ISO 9001 quality management system; ISO22000 food safety management system ; HACCP system certification; BRC food safety global standard certification; Kosher certification; obtained BCS organic certification for the United States, the European Union.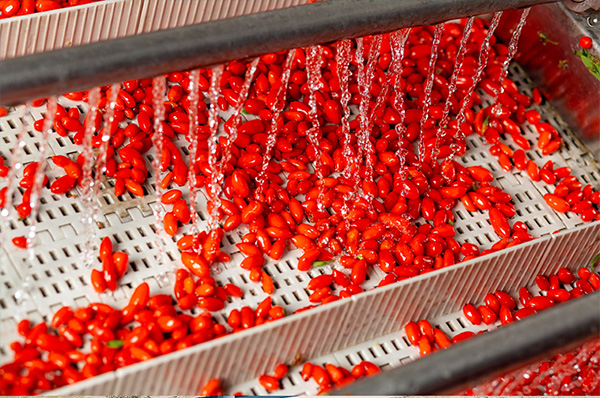 The company mainly specializes in the production of gojiberry puree juice, freeze dried gojiberry, dried gojiberry and other relevant gojiberry products. The annual production capacity of our company is 5000 tons of pure gojiberry juice, 1000 tons of freeze dried gojiberry, and 6000 tons of dried gojiberry fruit.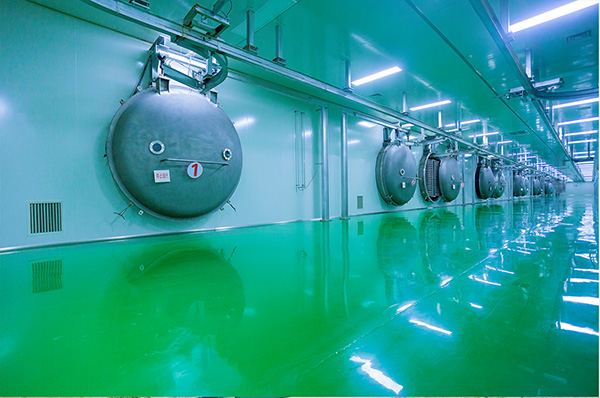 Our products are exported to Europe, America, Southeast Asia, Middle east and Japan, South Korea and other countries and regions,which have a good reputation in domestic and abroad. Our company can provide customers with OEM and ODM services.
We hope to provide every consumer with healthy and safe food and spread the concept of nutrition and health.
The company controls the quality of gojiberry from the source and builds its own high-quality gojiberry planting base. We hope to create a brand enterprise for the whole industry chain of gojiberry processing.We focus on the brand strategy of "only making good Chinese gojiberry".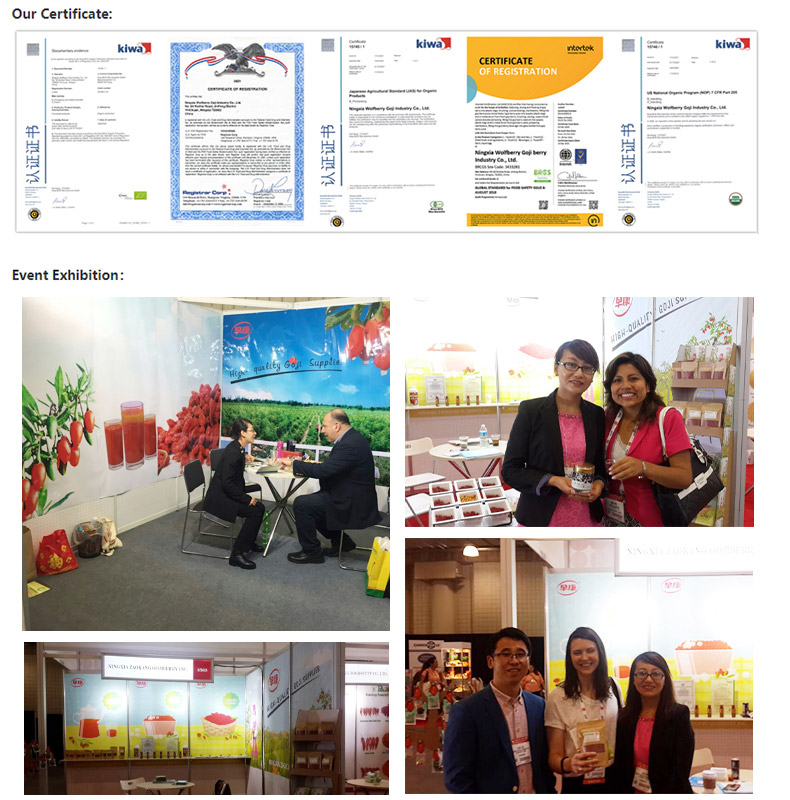 Our Market: