If you want to stay up late without hurting your body, drink wolfberry puree
29-08-2023
By using only Zhongning Goji Berries, we ensure that our puree is of the highest quality. These berries are known for their exceptional nutritional profile, containing a range of vitamins, minerals, and antioxidants. They are a rich source of vitamin C, which supports immune function and collagen production. They also contain vitamin A, which is important for eye health, as well as iron, which aids in the production of red blood cells.
Furthermore, our puree is free from added sugar. This is significant because many commercially available fruit purees contain added sugars to enhance the taste. We believe that the natural sweetness of the Goji Berries is sufficient, allowing you to enjoy the puree without any unnecessary added sugars.
In addition to being sugar-free, our puree is also free from added water. This ensures that you are getting the maximum concentration of nutrients and flavor from the Goji Berries. By not diluting the puree, we preserve the natural richness and thickness, providing you with a more satisfying and nutritious experience.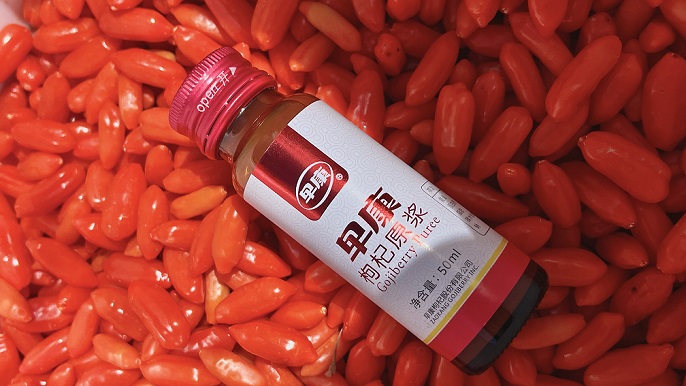 We take pride in the fact that our puree is completely free from preservatives. Preservatives are commonly used in food products to extend their shelf life. However, we believe that natural and fresh ingredients should speak for themselves. By omitting preservatives, we maintain the purity and integrity of the Goji Berries, allowing you to enjoy them in their most natural form.
In conclusion, our Goji Berry puree is made from the finest Zhongning Goji Berries, ensuring a rich and concentrated product. We do not add any sugar, water, or preservatives, allowing you to enjoy the puree in its most natural and nutritious form. With its thick texture and exceptional nutritional profile, our puree is the perfect addition to your diet.